Chapin 81000A 80-Pound Residential Turf Spreader
#81000A
$11099

$110.99
---
Warning: Cancer and Reproductive Harm.
Advertencia: Cáncer y Daños Reproductivos.
Avertissement: Cancer et Dommages Reproductifs.
www.P65Warnings.ca.gov.
---
80-Pound capacity hopper with enclosed gear system supported by a rugged powder coated steel frame
Design compatible with fertilizer, seeds, and more
Innovative gate design with adjustable lever for precise gate control
Side baffle for directional control of spread pattern
10-inch pneumatic tires for stability over uneven terrain
Application
Seed (grass & plant)
Seed
Fertilizers
Weed & Feed
Product Summary
The 80-Pound Residential Turf Spreader boasts a rugged powder coated steel frame, u-shaped handle and ergonomically-designed bail system, side baffle, adjustable gate lever for ease of use with seed or fertilizer and enclosed gears to withstand the elements. These spreaders are packed with features that set them apart from the rest.
Product Manuals
Due to product improvements, this item may have multiple versions with corresponding user manuals. If you have questions, or need help determining which version you need, please contact customer service at 1-800-950-4458.
Technical Specs
| | |
| --- | --- |
| Model Number | 81000A |
| Warranty | 2-year limited |
| Shipping Weight In Pounds | 25 |
| Package Dim. In. (LxWxH) | 24 x 19 x 22 |
| Item Dim. In. (LxWxH) | 38 x 24 x 36 |
| Item Weight In Pounds | 24 |
| Hopper Construction | poly |
| | 80-pound |
| | |
| | |
| | |
| | |
| | |
| | |
| | |
| | |
| | |
| | |
| | |
| | |
| | |
| | |
| | |
| | |
| | designed for even spread pattern |
| | |
Manual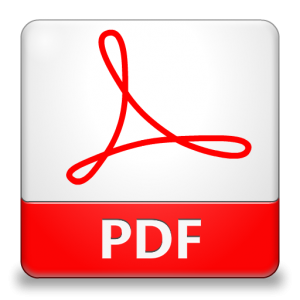 ---
Related Products
Customer Reviews
05/16/2020
Kasey A.
United States
Don't Buy!
Not good. I tried to upgrade from a typical homeowner spreader, but I obviously have to spend more money for a real contractor's model. Handle is too low; kick stand too long. Setting changes if you hit a bump - I have to consistently monitor setting and watch output (I used 28,000 sq.ft. of material for 18,000 sq.ft. yard). Unit is difficult to push when loaded (cylindrical auger on other units may be better than agitating bar on this unit). I bought at Home Depot somewhat assembled; there was no locking nut on agitating bar, which came off in the first few minutes of use. I bought this unit last year and figured I would make the best of it due to already spending the money. I should have returned it after first use. I am so aggravated after using it today, I can only hope to get $20 for it in a yard sale.
Hi, we are sorry the 81000A 80-Pound Spreader has not met your expectations. We do offer a wide variety of spreaders for different applications. If you give our Technical Customer Service Team a call at 800-444-3140 and reference this review, they will assist you by recommending a spreader that will better suit your needs. Thank you for your comments and for your business, we appreciate it.